FDB 19
Heavy Duty Adjustable RCCB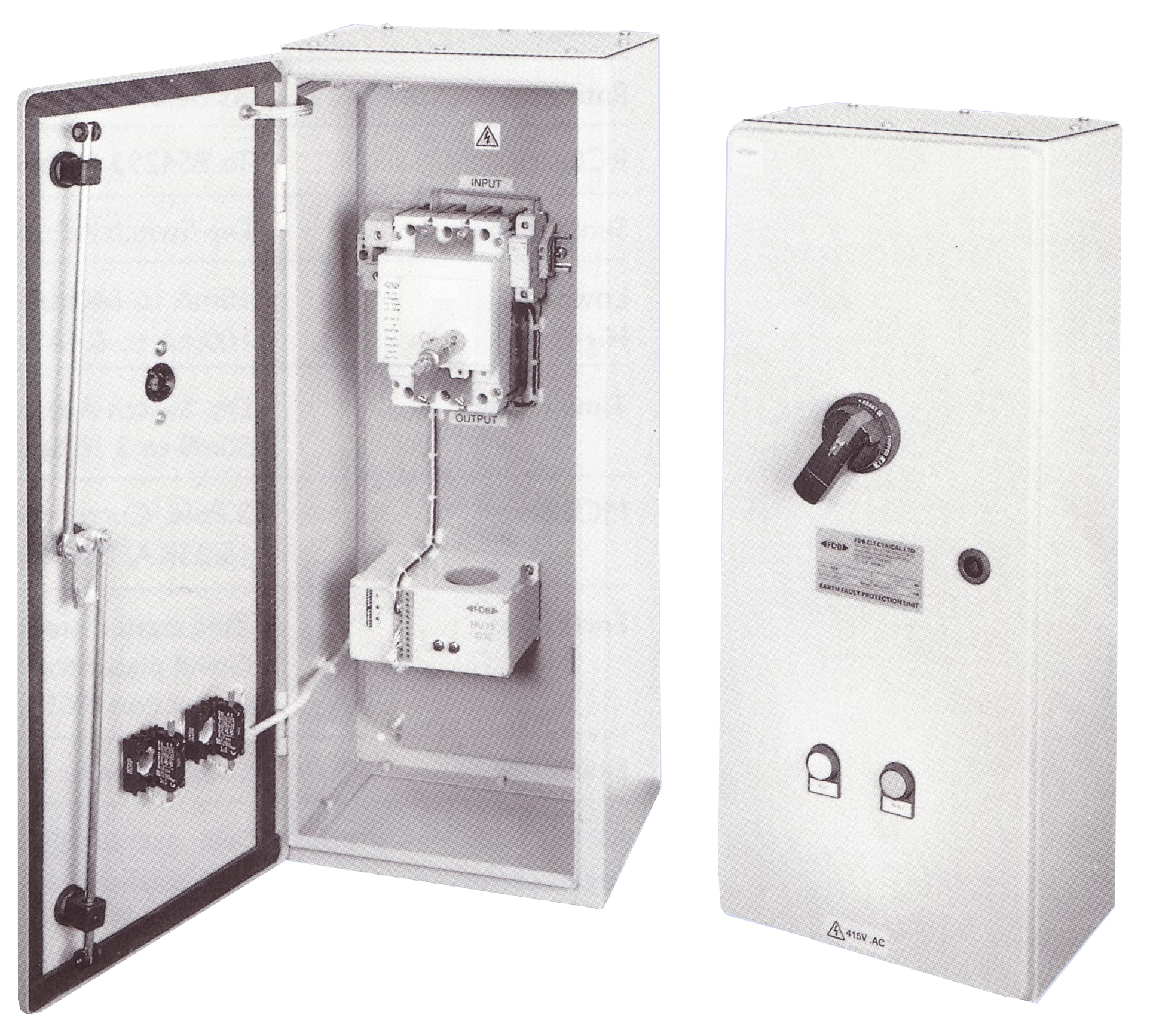 Product Description
A range of heavy duty electrical protection units designed to overcome inherent earth leakage or inrush currents. The unit combines a variable sensitivity and time delay RCD together with a triple pole MCCB (minimum I SKA) to provide overcurrent and short circuit protection.
• Voltage: 380/440V SOHz TP + N
• Ratings: As Below
• RCD: To BS4293 (Where applicable)
• Sensitivity: Dip Switch Adjustable
• Low: 10mA to 640mA in 10mA Steps
• High: 100mA to 6.4A in 100mA Steps
• Time Delay:
o Dip Switch Adjustable
o 50mS to 3.15 Sees in 100mS Steps
• MCCB: 3 Pole, Current limiting type: 15/35KA, BS4752
• Enclosure: Zinc coated steel, hinged door. Gland plates top & bottom
• Protection IP65
• Finish: Epoxy Powder – Mist grey (RAL 7032)
As with all our products, we are happy to tailor our standard specification to suit individual applications.
Quick Look Dimensions
15-125 Amp 600(H) x 300(W) x 200mm(D)
150-250 Amp 700(H) x 300(W) x 200mm(D)
300-400 Amp 1000(H) x 600(W) x 300mm(D)
For the full product descriptions and dimensions; See the datasheet.