Our full range of enclosed units are perfect for an "off the shelf" solution that you can rely on.
View Products
We can supply a full range on individual panel mounting components so that you can repair and build your own enclosed units.
View Products
We are happy to produce completely bespoke units to suit your applications individual requirements. Just get in touch!
Contact Us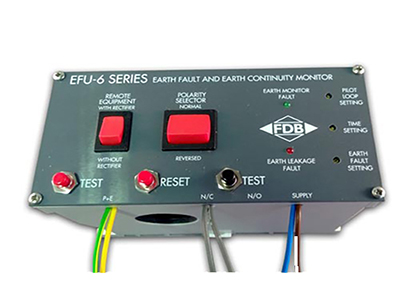 Panel Mounting Components
View our complete range of individual panel mounting components.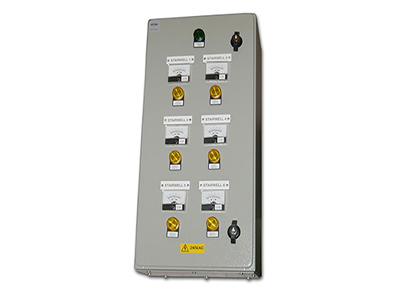 Custom Panels
We are happy to make custom units to suit your needs, contact us to discuss your requirements.
---
About Us
For more than 50 years, FDB has been one of the leading specialists in the field of electrical protection and have an enviable reputation for quality, innovation and service.
Our product range includes RCD's and RCBO's for personnel or plant protection, Earth Continuity Monitors, RCD Test Sets together with a range of ancillary devices supplied separately as panel mounting components, or pre-assembled within steel, stainless steel or GRP enclosures complete with socket outlets or terminals as required.
Protective devices available from FDB include fully adjustable multi-function RCD's, variable earth leakage relays, percentage earth fault relays together with a range of external toroidal CT's up to 240mm diameter.
Custom built panels and bespoke solutions are designed and manufactured in-house to suit virtually any industrial application and we are proud to supply the UK Defence forces and support industries with specialist protection equipment
---