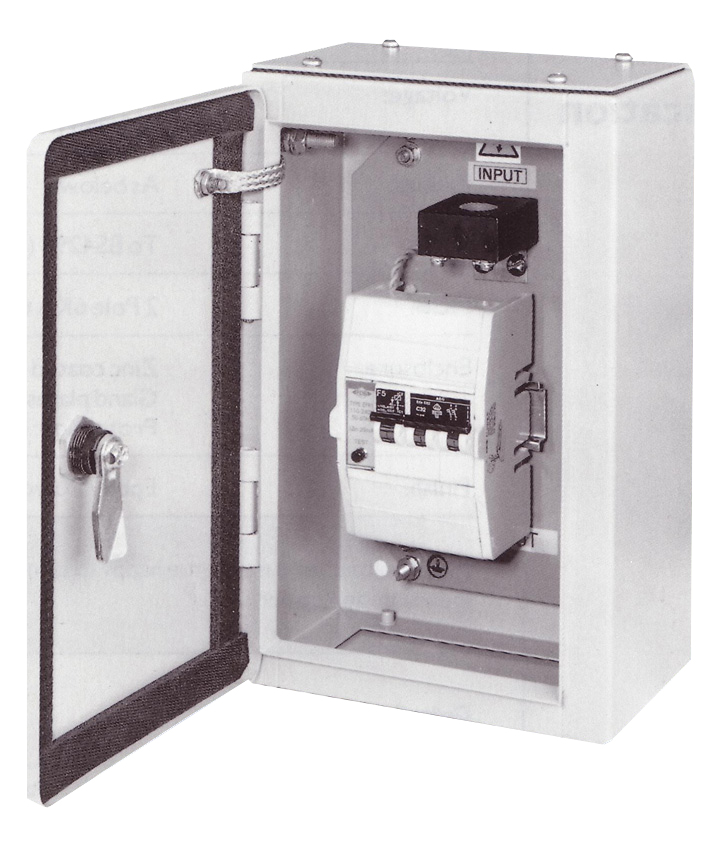 Product Description
Comprising a choice of high or medium sensitivity RCD's, featuring solid state e lectronic circuitry for stability and immunity from spurious tripping, together with a double pole MCB to provide overload and short circuit protection. Housed in robust, lockable steel enclosures, sealed against ingress of dust and moisture (IP65), this range is suitable for virtually any industrial application. Options available include fixed time-delay RCD's (40mSec to 180mSec) for discrimination with other circuits and halogen-free G.R.P. enclosures for harsh or hostile environments.
Voltage: 110/ 120V 50 Hz 220/250V 50Hz
Ratings: As below
RCD: To BS4293 (where applicable)
MCB: 2 Pole 6KA to BS3871
Enclosure: Zinc coated steel, hinged door. Gland plates top & bottom.
Protection: IP65
Finish: Epoxy Powder- Mist Grey (RAL 7032)
As with all our products we are happy to tailor our standard specification to suit individual applications.
Quick Look Dimensions
300(H) x 200(W) x 120mm(D)
For the full product descriptions and dimensions; See the datasheet.